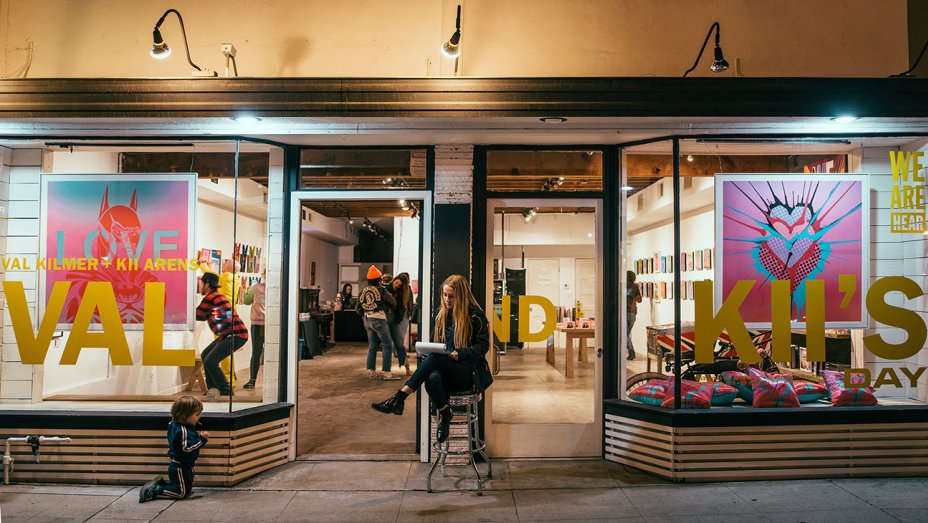 What a wonderful time we had.
And it all started from a sighting I had, driving along Sunset Blvd. and noticing the brilliant make-over The Roxy had taken. A few weeks later I met the artist. Kii Arens. I'll tell you... there was instant energy the moment I met him and within a matter of days, we collaborated on dozens of works just in time for Val-entine's Day.
You might know Kii from the hundreds of concert posters he's done for some the the world's greatest bands. Or even the poster for Woodstock's 50th anniversary. And if you still don't know Kii, you need to. There's going to be even bigger partnerships between us and I'm just so excited about it all. As Kii puts it, he's is an artist bent towards Rock-N-Roll. A St. Paul native grew up with a fascination for album covers, fonts and Sid & Marty Krofft.
Please be sure to take the time to learn more, though this lovely article from The Hollywood Reporter.